ONE MOTO is currently inviting investors to pre-register (for early access) to a capital raising round through the global equity crowdfunding platform Eureeca
One Moto is a brand of electric vehicles, designed and developed for inner-city commuters and the delivery community – launched in the UAE and UK. Whether you are a casual commuter or courier, our vehicles are designed for style, comfort, affordability to suit your lifestyle.
One Moto was designed by a team of "sustainabilists" who understand the vehicles, the way you ride, and the conditions you ride in. The magic is fusing all this knowledge into intelligence that's specific to you. So all you do is enjoy the ride.
Welcome to the future of 'The Commute'.
[i] You can own shares in ONE MOTO from as little as $500

[ii] Exclusive benefits will be available to early adopters who pre-register their interest in investing
CAPITAL AT RISK - INVESTMENTS OF THIS NATURE CARRY RISKS AS WELL AS POTENTIAL REWARDS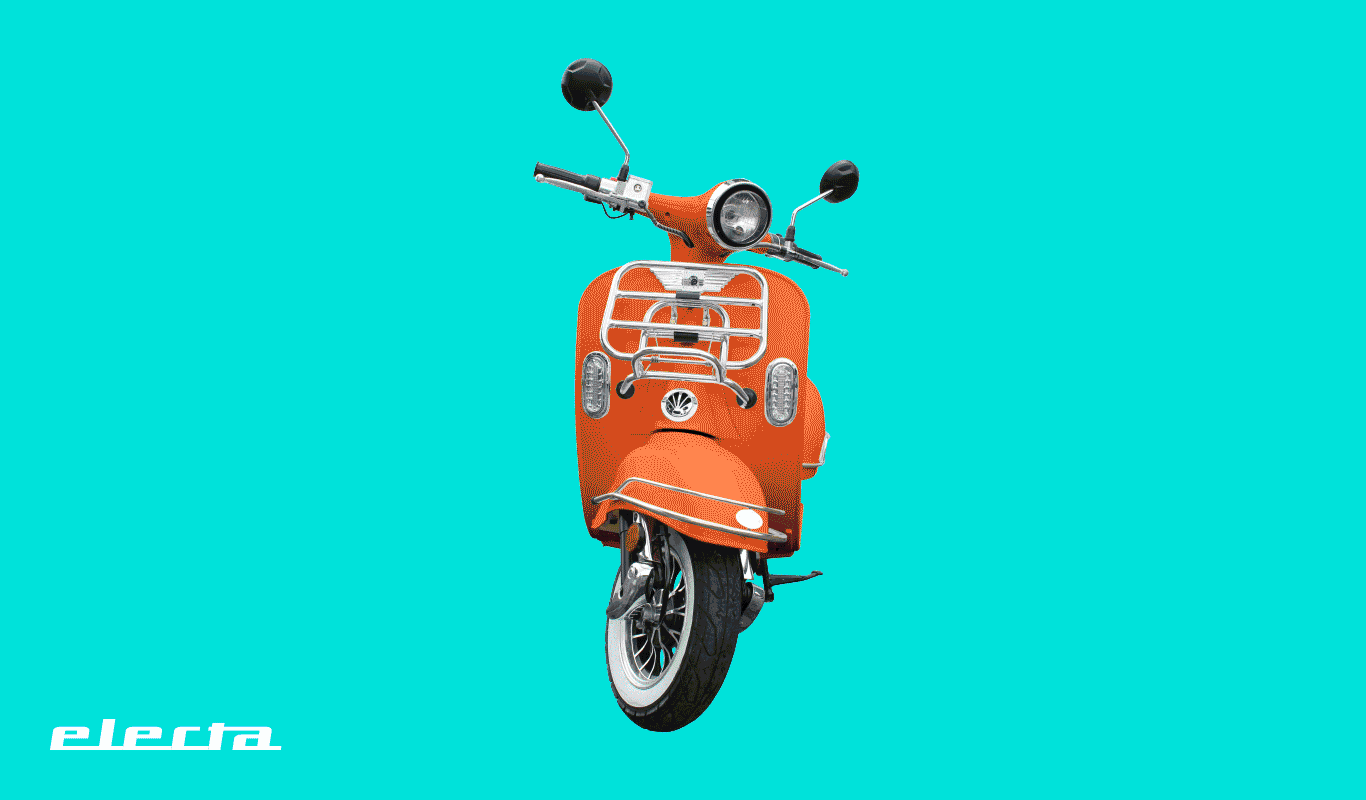 FOUR VEHICLE TYPES
> MOTORCYCLES
> EBIKES
> SCOOTERS
> COMMERCIAL VANS
MEET THE FLEET
> ELECTA > DELIVA
> COMMUTA > KHAIMA
> RYDA > BYKA
WHO WE ARE TO PRIVATE CUSTOMERS
Inter-connected vehicles communicate the convenience of commuting with the joy of the journey. Pair any of your ONE MOTO vehicles with the app and discover the green kms travelled, monitor your perfomance with peace-of-mind knowing your vehicle is safe.
With the subsidies surrounding EV ownership, your ONE MOTO vehicle could pay for itself within just 12 months.
WHO WE ARE TO COMMERCIAL OPERATORS
Delivery riders, drivers, aggregators and fleet operators can reduce their OpEx by >50% with zero fuel, servicing and maintenance. Your bottom line can be reduced offering top line profits.

VEHICLE CONNECTED MOBILE APPLICATION.
+ Riding styles (aggressive/passive)

+ Geo-fenced locations
+ Bike performance & analytics
+ Battery management
+ Bike maintenance reminders
+ Auto-disengaging for P2P sharing operations
+ GPS navigation (and bike real-time network location)
+ Traffic hotspots / Accident reporting
+ Safety announcements and training recommendations
+ 'Near Me' Battery bank locations
+ Real-time savings to the environment
+ Audio vehicle sound selection
+ Backup battery (IoT)
+ No external antennas
+ Interacts with can-bus for reading data and controlling the MOTO
+ Performs OTA updates
+ Patented helmet recovery system to avoid robbery
+ Automatic alerts: theft, towing, abandoned
+ Permanently monitored (in use or parked)
+ Remote configuration and firmware update
+ Management platform
+ Powerful interface for analysis
Connecting with the riders mobile device and through API keys curates real-time data to understand the global communities of riders - commercial and private - for future enhancements.
FEATURES. LISTED.


+ SWAPPABLE BATTERIES
+ CHARGE ANYWHERE (240V / 110V)
+ UP TO 240 KMS RANGE
+ 85KPH (MOTORCYCLES & VANS)
+ >3 YEAR WARRANTY ON PARTS
+ 1,000 CYCLES ON BATTERY
+ INTER-CONNECTED MOBILE APP
+ MULTIPLE ACCESSORIES
+ GLOBAL CERTIFICATIONS
+ INTERNATIONAL DELIVERY
BENEFITS. LISTED.
+ ZERO EMISSIONS
+ AFFORDABLE VEHICLES
+ >$2,500 OWNERSHIP SUBSIDIES
+ SUITABLE FOR EVERY LIFESTYLE
+ MULTI-VEHICLE FAMILY IN RANGE
+ GENERATIONAL LOYALTY
+ SUBSCRIPTION
WE ARE ONE MOTO.
"Designed in the UAE, with distribution in the UK, Africa and Australia, a brand of electric vehicles, created and developed for inner-city commuters and the delivery community".
OUR CORE VALUES
ONE MOTO was built of the foundations of sustainable values, we believe the future of consumerism is value-aligned companies.
1. ENVIRONMENT
Electric Vehicles are much better for the environment than combustion engines and as the technology is improving so are we.
2. CONVENIENCE
3-pin charging, Swap in/out batteries, wide range of products, we've removed the barriers for an electric objections.
3. TECHNOLOGY
Designed by experts, our vehicles are the greatest performing in the market to date and we've future-proofed our product development.
4. AFFORDABILITY
We keep our overheads low, our value high and pass these savings on to our customers.
5. LIFESTYLE
ONE MOTO focus on the future customer and build products they want to ride and drive, from commercial to micro-mobility.
ENVIRONMENT
CONVENIENCE
TECHNOLOGY
AFFORDABILITY
LIFESTYLE
WE ARE DEFENSIBLE
+ 1st to market + Multi-modular
+ High entry barriers + Multi-vehicle
+ All certifications + Patents (2nd generation)
+ Exclusive design IP + Data analytics
+ Post-revenue + Various ownership options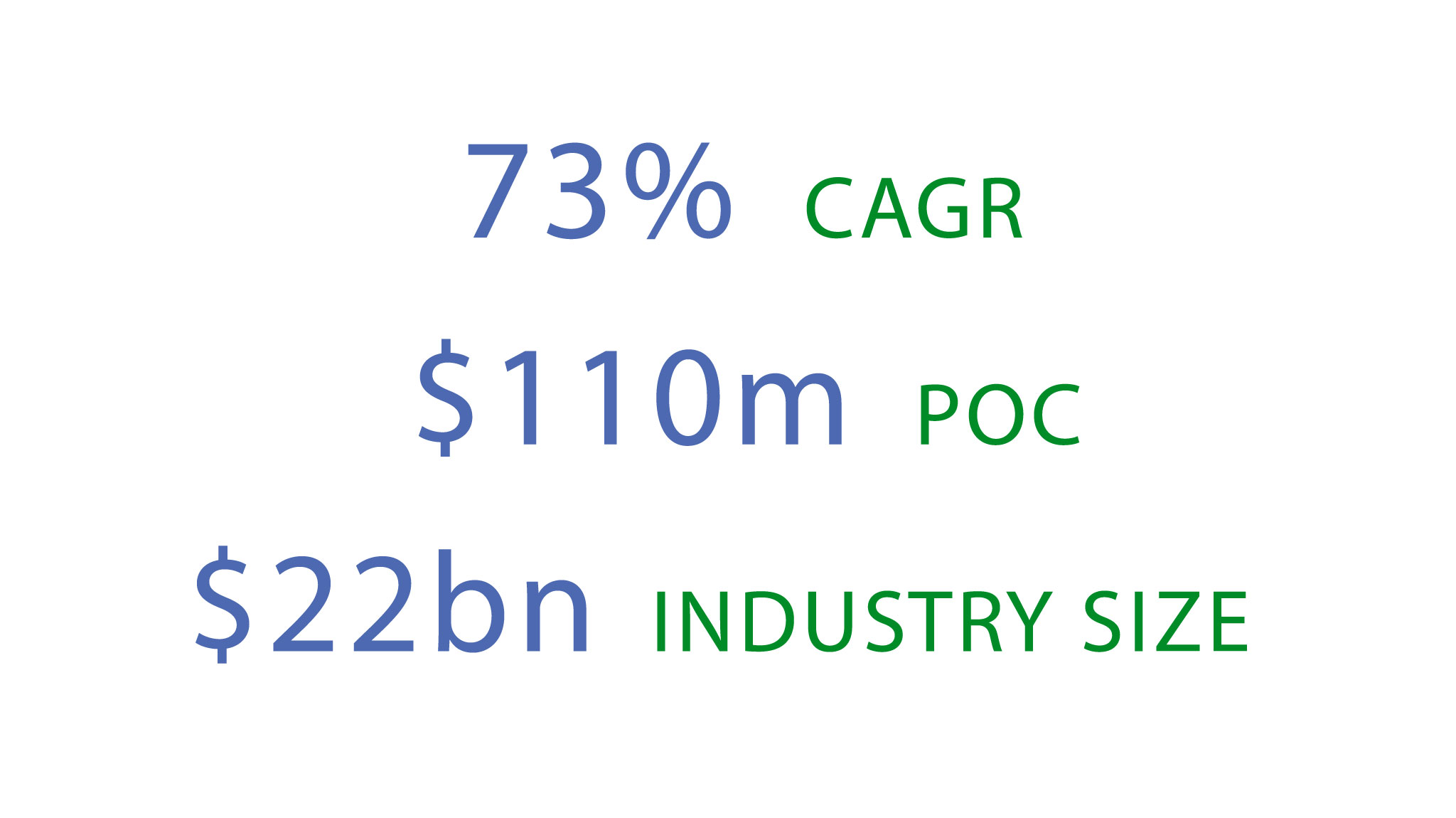 WHY WE ARE LOVED


OPERATORS
> Reduction in OpEx
> Inter-connected vehicles
> Sustainable transport
> Improved safety & training
RIDERS/DRIVERS

> No fuel costs
> No servicing
> Convenience
> Affordability
> Improved Safety
GOVERNMENTS

> No infrastructure
> No investment
> Enhanced data
> Agile implementation
15,000 delivery motorcycles in UAE = $52m opportunity
37m motorcycles in India = 90% to be electric by 2025
20m motorcycles in Pakistan = 1.9m motorcycle sales in 2019
1.1m motorcycles in UK = $22m industry value
1m motorcycles in Africa = $9bn industry value 2021
$2.1bn industry value in LatAm = In 2025. Up from $1.5bn in 2019
We also operate a negative CCC
+ First to market (GCC).

+ Focused on Electric Vehicles for the region.
+ The only approved EV manufacturer in the UAE.
+ Certified by ESMA, RTA, EEC & ISO.
+ Won the RTA Innovation Award 2020.
+ Won Market Access Award - Dubai Chamber of Commerce.
+ Secured AED 3.2m in sales and MOUs in 2020.
+ ONE MOTO R&D Academy with RIT Dubai.
+ Signed JV in Africa (53 countries).
+ Secured exclusive dealership in UAE.
+ Published white paper on Future Mobility.
+ 12 Electric vehicles in the fleet
+ Exclusive Clean Energy charging for EVs (JV).
+ Accepted into Endeavour
+ Working relationship with Roads and Transport Authority
Raising through Eureeca provides an 18-month runway to meet objectives
and key milestones before our series a raise (2022)
+ PRODUCT DEVELOPMENT

+ PROTOTYPE BUILD
+ APP DEVELOPMENT
+ WEB SOFTWARE
+ CONTENT GENERATION
+ LEGAL & PROFESSIONAL FEES
+ MARKETING & PR
+ CELEBRITY ENDORSEMENTS
+ EXPERTISE
= 3 NEW modular vehicles

= 2 NEW modular vehicles
= Multi-vehicle connectivity
= Inclusive of Telematics
= Video & photo
= For expansion markets
= Local & Regional
= Sustainably focused
= Growth marketing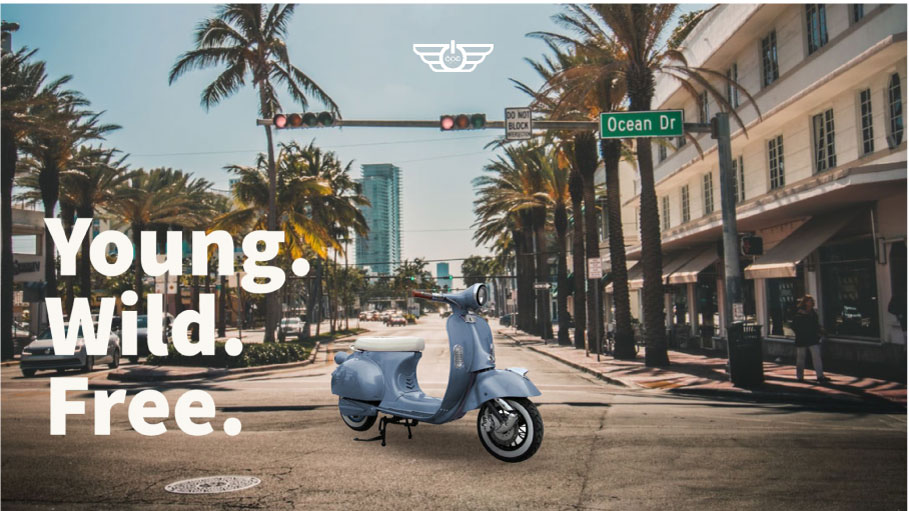 Q3 2020 to Q2 2021
Closing the leads and demo fleet trials with all 30 identified customers in the UAE
Launching in two new cities (Cadiz, Spain and Abu Dhabi, UAE)
5% Market share
Q2 2021 to Q4 2021
Finalising and building prototypes of two additional vehicles
Launch in four new cities (NEOM & Riyadh, KSA. Madrid, Spain and London, UK)
10% Market share = Direct Sales
15% Market share = Leasing
Q1 2022 to Q4 2022
Launching two new vehicles
Launching in 6 new territories (Kenya, South Africa, Ghana, UK expansion)
100 city expansion plan by 2028
THE CURRENT 2020 ONE MOTO FLEET AVAILABLE NOW
A sustainabilist, a father, adventurist, public speaker and focused entrepreneur.
ONE MOTO is an award winning EV company focused on changing the way delivery is actioned through smart mobility.
I specialise in sustainable product development, tech-driven vehicles and delivering the future of mobility to the everyday commuter and logistics sector.
Established in the UAE since 2008, I built a modest portfolio of start-up companies four respected brands under The MEDIACUBED Group; humbled by a collective of fantastic award-winning clients, a proud portfolio and a team that supports the vision of the businesses.
I'm a speaker of Future and Smart Mobility, and a start-up mentor for the future of entrepreneurship in the region.
I spent a decade in the Media industry in Europe, in front and behind the camera for production companies including; BBC, Channel 4, Tiger Aspect, Optomen, Endemol and Ricochet before setting up my own businesses in the UAE.
A respected EV enthusiast, a pioneer for change, the connector, the tech geek are statements to describe Fares. An Emirati with a vision and an active businessman delivering results.

Negotiating and securing the deal for Tesla in the UAE, he switched to electric vehicles back in 2008 - since then he founded the Electric Vehicle Owners Association (EVOA), Co-founded the successful EV
support and EV infrastructure company Volt.ae and is a sought after speaker at regional events pioneering change in smart cities and smart mobility.
Fares is our lead technical liason, ensuring our fleet of vehicles are tech-driven "smart devices on wheels" and breaks down the barriers of entry for growth of ONE MOTO.
A self-proclaimed tech-head, Hari supports the drive of business operations through communication. Brand development, e-commerce and product design, he achieves results and has been with ONE MOTO since our formation.

A dedicated, loyal member of the team with an audacious goal, aligned with the vision and values of the business. Managing the daily operations and liason with the rest of the team. The backbone of ONE MOTO and Adam's right hand man.
The man behind the figures, procurement and guiding the business in a negative CCC, structuring payment plans for customers and ensuring the business operations are aligned with the vision and values of the company.

A specialised tax advisor managing the legal and documentation requirements for each country we expand to. Supporting our dealerships to get the most out of our relationship and liasing with the factory, orders and logistical operations of ONE MOTO.
PRE-REGISTER TO
INVEST IN ONE MOTO
Fill in your details to pre-register for early access to our upcoming equity crowdfunding round. Please note: This is not a financial commitment at this stage.
[i] You can own shares in ONE MOTO from as little as $500

[ii] Exclusive benefits will be available to early adopters
who pre-register their interest in investing
Who are Eureeca & why are we good for Investors
Eureeca is the first global equity crowdfunding platform. It enables members of its investor network, who range from casual and angel investors to institutional firms, to buy shares in growth-oriented businesses, while providing operational businesses with crucial access to capital.
Early Adopter Benefits
Maximize your investment from early-adoption discounts
Money Returned
If the SME doesn't reach min target, your investment will be returned.
Regulated Platform
Feel secure using a multi-regulated platform.
Money in Escrow
Client money is held in segregated escrow accounts.
No Shares. No Money
We release the money after shares have been issued.
Compliant Transactions
Eureeca makes sure all transactions are compliant.

Eureeca Limited is authorised and regulated by the Financial Conduct Authority in the UK (No. 624555). Eureeca launched in 2013 and has since grown into a cross-continent platform globally having received regulatory approval from the UK's Financial Conduct Authority (with a Branch Office in the Netherlands authorised by the Netherlands Authority for Financial Markets) and the Malaysian Securities Commission.
Eureeca offers high-yield potential investment opportunities from the Middle East, Europe, and Southeast Asia to its investor network who range from casual and angel investors to institutional firms. Businesses raising funds can leverage this network for capital, strategic connections, and expansion into new markets.
Copyright Eureeca 2020|Privacy Policy |Learn More
Investing in start-ups and early stage businesses involves risks, including loss of capital and illiquidity. Please read our Risk Warning before investing.