Kapturise is currently inviting investors to pre-register (for early access) to a capital raising round through the global equity crowdfunding platform Eureeca

Kapturise is the first of its kind photographers on-demand mobile app in the MENA region
[i] You can own shares in Kapturise from as little as $500

[ii] Exclusive benefits will be available to early adopters who pre-register their interest in investing
CAPITAL AT RISK - INVESTMENTS OF THIS NATURE CARRY RISKS AS WELL AS POTENTIAL REWARDS
"We aim to expand to seven countries, onboard 1000's of photographers, make-up artists, models, photo studios catering to over 20 different verticals for personal and commercial shoots and achieve a conservative circa turnover of $25m by 2025"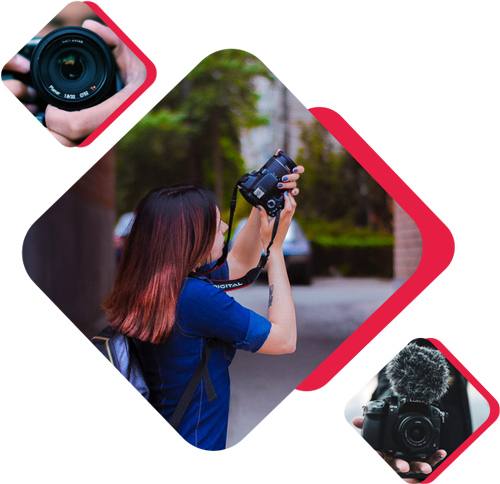 Kapturise is the first of its kind photographers on-demand mobile app in the MENA region. Kapturise facilitates convenient on-demand sessions for individuals and businesses to shoot with professional photographers and videographers at any desired location in the United Arab Emirates, ON-DEMAND!.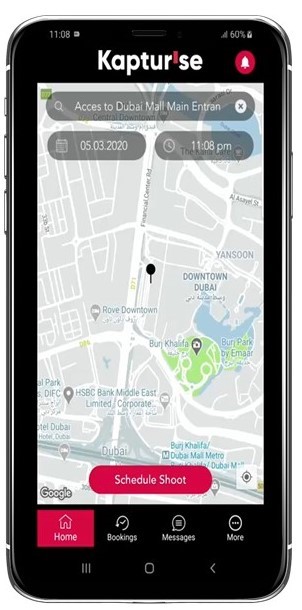 User mobile app (ios/android)

Photographer mobile app (ios/android)

Web platform (client/photographer)

U/I & U/X Friendly

Google gps/what3words interface to pinpoint location.

Secured payment gateway

Online album gallery & delivery.

Request bookings on-demand or schedule future shoots.

Bringing the photo studio to your location.

Edited shoots delivered within 48 hours

First app to empower individual shoots of all kinds: casual, occasions, events, tiktok, portraits, babyshoots, music videos, weddings, headshot, vlogs

Business categories: corporate videos, event photography & coverage, product photography, food photography, real estate photography, 360 VR tours, studio rentals

Special projects: Make up artists, models.

500+ vetted photographers

Shoot guidelines in place for photographers to follow to ensure quality assurance for every shoot.

Photographer profile & portfolios available to view before making the payment.

Subscription based model available for businesses.

Strategic & creative team helps businesses bring creative vision to life.

Automated & seamless flow from making the booking to having the edited shoot delivered online.
"Subscription based model available for businesses."
This is your opportunity to invest in Kapturise: MENA's first photographers on-demand mobile app!
First mover advantage: Kapturise became the first company to offer complete media production services on-demand for personal and commercial shoots in the MENA region. This fact was cemented by various press releases in: Entrepreneur.com, Magnitt.com, Startupscene.com, Arabianbusiness.com, & Logisticsmiddleeast.com
Ride the growth: As an early investor you get to become a part of a company that plans to revolutionise the media industry.
Kapturise caters to over 15 different verticals and each vertical accounting to millions of dollars in content creation.
Providing businesses professional content creators without having them on their payroll.
Marketplace model businesses can easily scale and increase their reach with the Kapturise platform.
Kapturise has grown organically in terms of shoot bookings every month.
Kapturise has a strong team of professionals, with a strong trajectory and aggressive expansion plan across the region.
The founder & CEO has been the pioneer of the on-demand logistic model in the GCC. Was one of the initial employees of a start up where he helped them scale up to 6 different countries and raise $52 million USD in VC funding.
"Kapturise has grown organically in terms of shoot bookings every month."
Launched the first of it's kind mobile (ios/android) & web app. Customers can pinpoint their exact location and order a professional shoot on-demand!
Featured on Entrepreneur.com, Magnitt.com, Startupscene.com , LogisticsMiddleEast.com , Arabianindustry.com
Established pricing and shoot guidelines for an industry that has no set guidelines in place to ensure quality assurance & a safe,secure and seamless transaction.
Onboarded 500+ photographers onto the platform & 1000+ downloads mobile app downloads organically.
Partnered up with one of the leading flights & hotel booking websites to offer their customers photo/video shoots across the UAE.
Completed numerous on-demand and scheduled photo & video shoot assignments for individuals & businesses across the UAE.
Partnered up with what3words to enhance location pinpoint to a 3 metre block.
Strong pipeline with prominent groups (ecommerce, food portals) and parks and resorts to become their go-to platform to offer Kapturise services.
"Onboarded 500+ photographers onto the platform & 1000+ downloads mobile app downloads organically."
Technology enhancements to the platform.
Artificial intelligence & machine learning to the post production process.
Expansion to new regions.
Have a dedicated business team focus on the different verticals we offer: Real estate, food and beverage, start up videos, product photography, event coverage, wedding, influencer videos, corporate headshots, model portfolio, business & product videos.
Working capital requirements of Kapturise, including:
Tech enhancements and product development

Marketing

Key Hires

Expansion to new countries
A pioneer in the revolution of on-demand logistics in the MENA region.
Has consulted and executed the on-demand logistics model for 1000's of businesses in the MENA region.
Over 18 years of management and entrepreneurial experience in different industries and continents.
Founding employee & former global head of sales at Fetchr
Helped scale to 6 countries and raise $52m in VC funding.
Former employee of 3 different fortune 500 companies.
Work experience in North America, India & MENA
An award winning sales expert.
Recognised as the top revenue achiever by various Fortune 500's
Secured over $500m in sales throughout his career
Experience in fintech, real estate, e-commerce, telecom and tech sales.
An entrepreneur who previously launched his own ecommerce and on-demand accident & physiotherapy service.

Fill in your details to pre-register for early access to our upcoming equity crowdfunding round. Please note: This is not a financial commitment at this stage.
[i] You can own shares in Kapturise from as little as $500

[ii] Exclusive benefits will be available to early adopters

who pre-register their interest in investing
Who are Eureeca & why are we good for Investors
Eureeca is the first global equity crowdfunding platform. It enables members of its investor network, who range from casual and angel investors to institutional firms, to buy shares in growth-oriented businesses, while providing operational businesses with crucial access to capital.
Early Adopter Benefits

Maximize your investment from early-adoption discounts
Money Returned

If the SME doesn't reach min target, your investment will be returned.
Regulated Platform

Feel secure using a multi-regulated platform.
Money in Escrow

Client money is held in segregated escrow accounts.
No Shares. No Money

We release the money after shares have been issued.
Compliant Transactions

Eureeca makes sure all transactions are compliant.

Eureeca Limited is authorised and regulated by the Financial Conduct Authority in the UK (No. 624555). Eureeca launched in 2013 and has since grown into a cross-continent platform globally having received regulatory approval from the UK's Financial Conduct Authority (with a Branch Office in the Netherlands authorised by the Netherlands Authority for Financial Markets) and the Malaysian Securities Commission.
Eureeca offers high-yield potential investment opportunities from the Middle East, Europe, and Southeast Asia to its investor network who range from casual and angel investors to institutional firms. Businesses raising funds can leverage this network for capital, strategic connections, and expansion into new markets.
Copyright Eureeca 2020|Privacy Policy |Learn More
Investing in start-ups and early stage businesses involves risks, including loss of capital and illiquidity. Please read our Risk Warning before investing.