Aqua is currently inviting investors to pre-register (for early access) to a capital raising round through the global equity crowdfunding platform Eureeca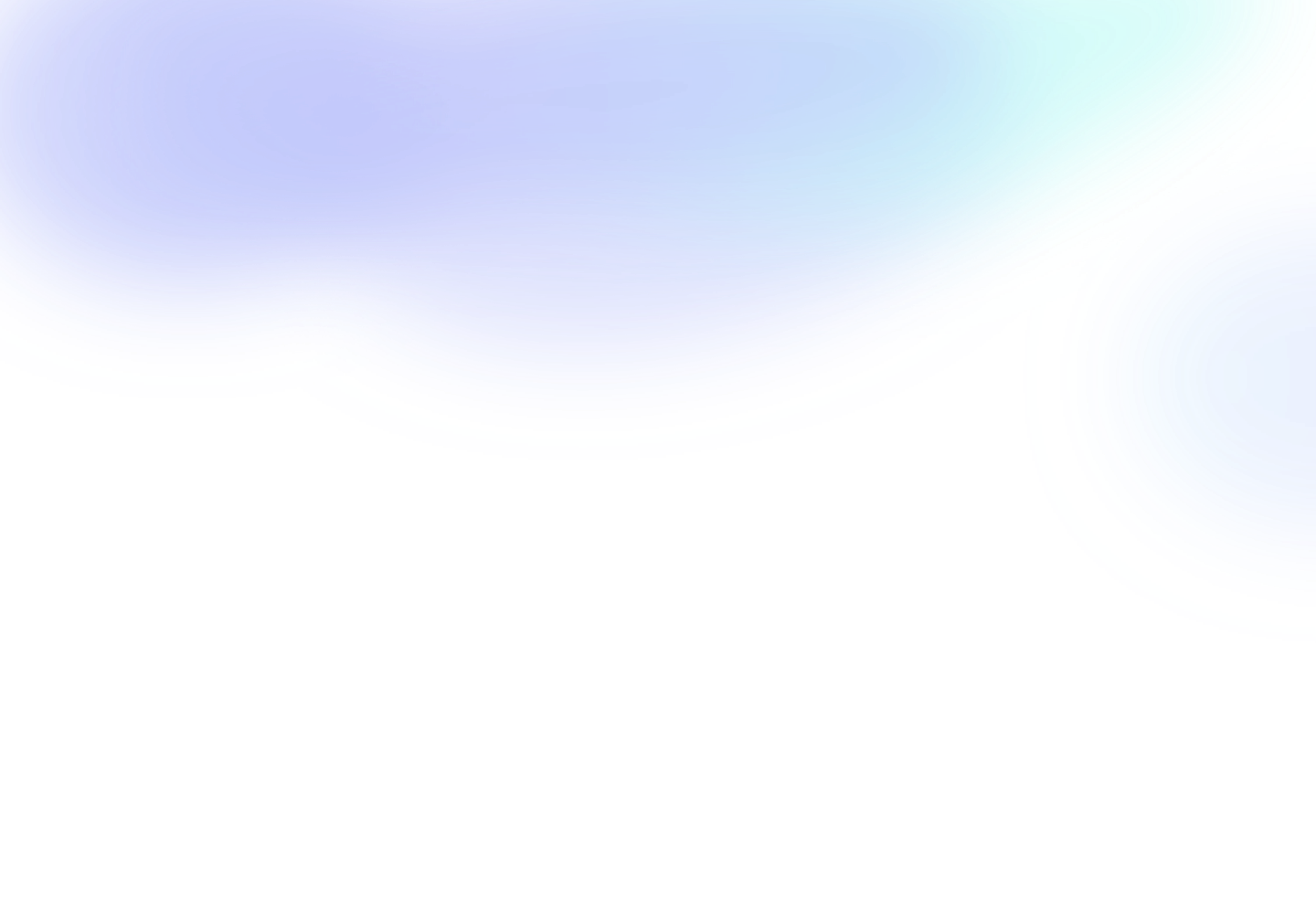 The New Generation Alternative-Asset and Analytics Investment Platform
Aqua is a revolutionary fintech company which for the first time is using mathematics and analytics to create investable indices which calculate the value of human success.
From sports people, celebrities, to the stars of movies, TV shows or social media, our alt-assets allow everyone to invest in the success of individuals.
New, exciting and unique.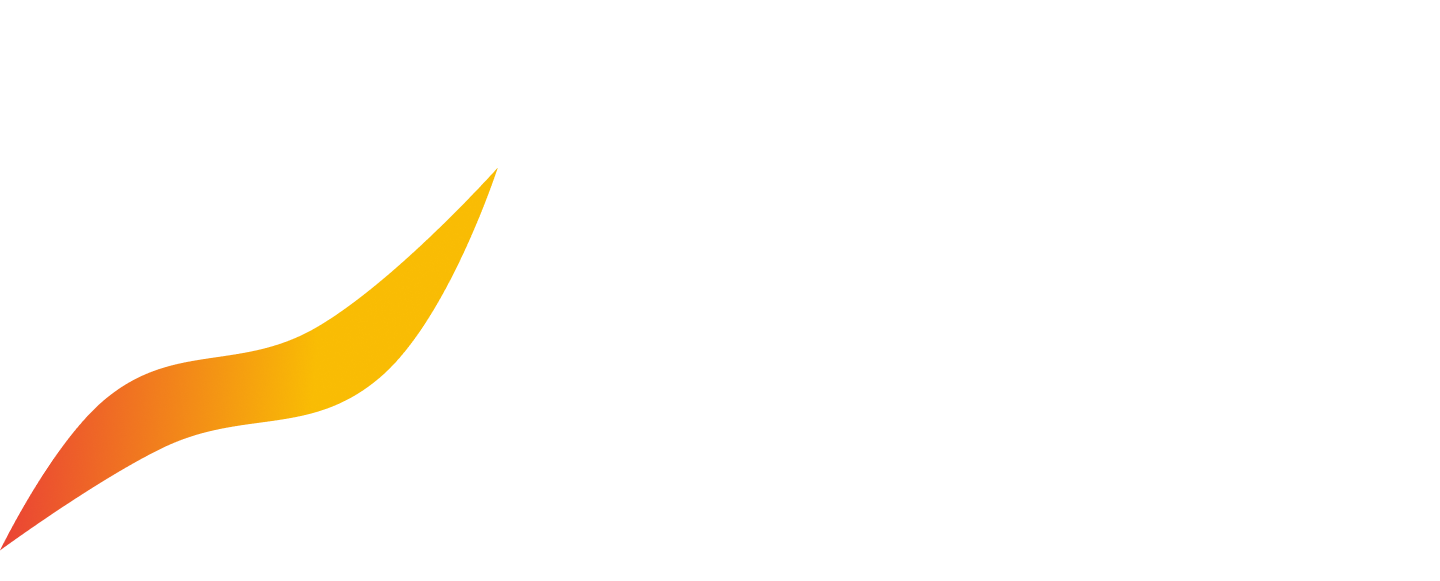 CAPITAL AT RISK - INVESTMENTS OF THIS NATURE CARRY RISKS AS WELL AS POTENTIAL REWARDS
✓ A unique product in a US$5trillon marketplace, which will shape the future of alt-assets and investing
✓ Using fintech – AI, machine learning and algorithms – to unlock human value
✓ Democratising big data to put a value on the stars of sports, media, social media, business and politics
✓ Aqua will be the most important and exciting raise in the financial sector for a generation
✓ Delivered by a team which has already launch, built and IPO'd a number of significant companies
Unlocking human value with AI and Big Data
A unique pricing engine which uses AI and algorithms to analyse hundreds of datapoints for 1000s of individuals has been fully developed and can place a live value on the performance and success of individuals.
✓ OPPORTUNITY: The commoditisation of trading and the growth of retail investors has created a demand for new, accessible alt-assets. Aqua comes to the market for a first round fund raising with a pre-money valuation of EUR 9.6m.
✓ CONCEPT: Aqua is a new and revolutionary investment platform which uses mathematics and analytics to calculate the value of sporting, entertainment and social media stars, so they can be traded as alt-assets.
✓ TEAM: Aqua has brought together a very experienced team; recognised leaders in their fields with respected careers in mainstream financial services.
✓ TRACK RECORD: The management team has a proven track record of launching and running very successful, innovative and market changing financial services platforms, and has delivered many successful IPOs.
✓ TIMELINE: The platform will be launched in January 2021 with the first three indices: soccer players, actors and social media stars.
✓ EXIT SCENARIO: Aqua has first mover advantage and will be the market leader in alt-assets. The company will be prepared for an IPO, with a target of going public in September 2022.
Launching people based Alt-Assets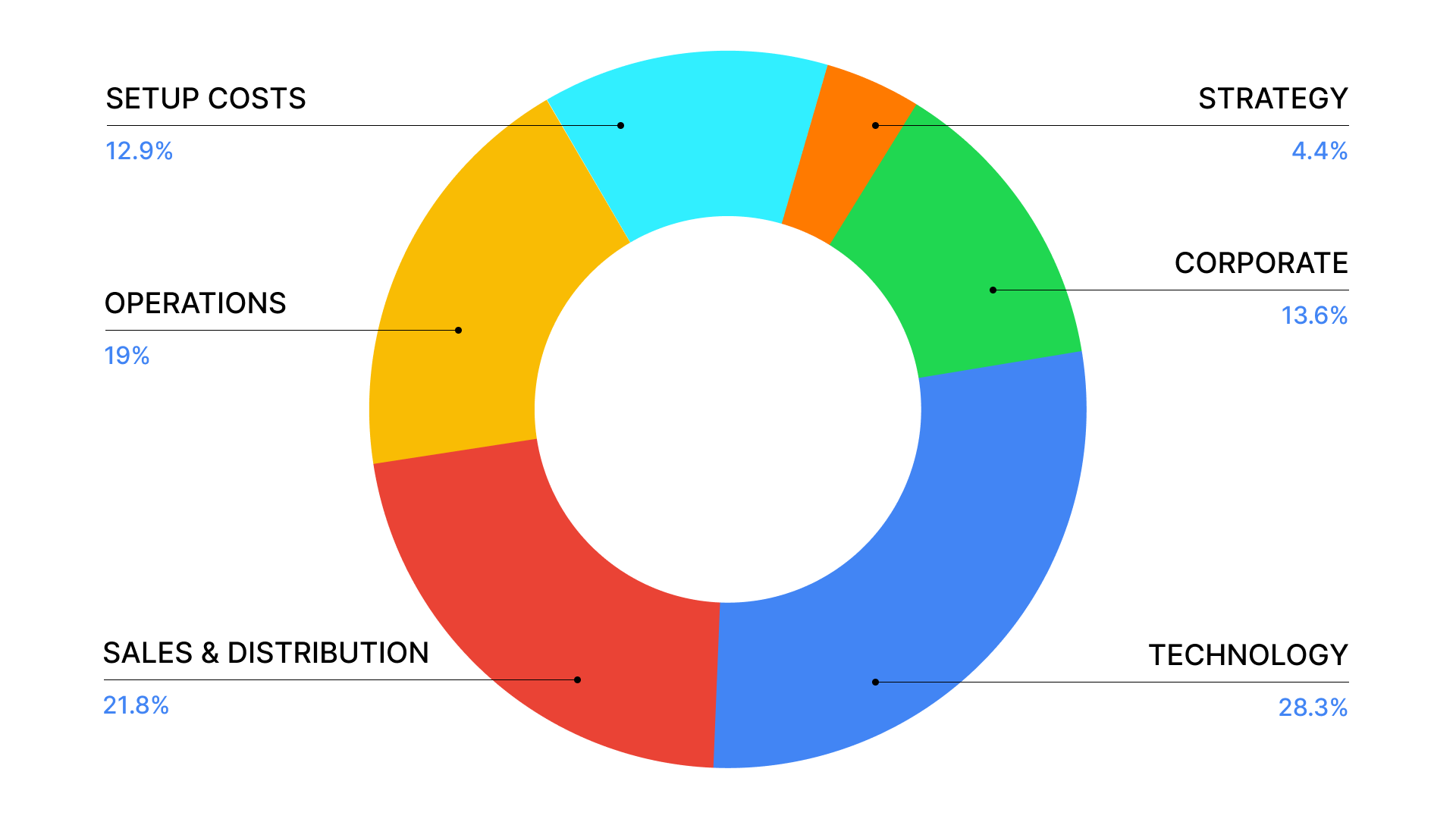 Founder & Head of Strategy
Yasin Sebastian Qureshi is a German entrepreneur, investor, author and film producer based in London. He was the youngest person in Europe ever to have obtained a banking license (age 29), and subsequently founded and ran his own investment bank, successfully taking it public in 2007. He is also the founder and former CEO of the Frankfurt Stock Exchange-listed NAGA Group AG (majority acquired by the Chinese FOSUN Group in 2019).
Andreas Ruether is a well-respected entrepreneur who is known for his ability to develop and bring businesses to market especially in the brokerage sector. He studied law in Germany but changed direction to specialised in trading derivative products making these available to German speaking clients.
He was a pioneer in offering CFDs in Germany and after the sale of his company to the IG Group, he was appointed to the board of the German subsidiary of IG Markets Deutschland AG. Mr Ruether was one of the founders of the CFD Association in Germany and an active investor in private equity-transactions and business development in Africa and Latin America. He was also the CEO of a German based real estate holding company and the Director of Sovereign and Government and an advisor to the main board at Naga.
Marc Aspinall - With over 20 years' experience in senior roles at globally leading online firms, Marc has been at the forefront of the growth and development of the financial trading sector. With over 10 years at the London listed CMC Markets in the position of Group Director of Partners Distribution, he founded and lead the Partners division globally, creating one of the leading revenue generating business units for the group. In 2012, he relocated to the Middle East in the capacity of Global Head of Sales at ADS Securities, developing the global footprint of this multi asset online broker. Marc worked closely with Yasin during the formation and launch of Naga Group and has a strong knowledge of crypto assets, developing and launching a venture backed Digital Asset Exchange. LLB(Hons) in Law, SMF3 FCA(UK)
Founder & Chief Technology Officer
Dev Dutta is a British entrepreneur, software engineer and algo trader. He has done his MSc. In Software Engineering from University of Oxford and MSc. In Quant Finance from London Business School. He completed his B.Sc. with Honours in Mathematics. Dev has worked for 10+ years in front office for RBS, Nomura, Barclays Investment Bank and City Index. He architected trading platforms for derivatives and full trade automation. He has hands on experience at Barclays to develop packaged products like Indices and model pricing algorithms.
Suat Yilmaz is a sales specialist, financial advisor and entrepreneur with an engineering background based in Hamburg. Suat was Senior Account Manager for Middle East for Commercial Banking, Correspondent Banking, Business Development and Head of Clearing FX Brokerage at Varengold Bank AG. As an independent financial consultant, he advised SME`s for banking services and blockchain trading. Suat holds M.Sc. in aeronautical Engineering from Hamburg University of Applied Science. Before he started his financial career he focused in Aircraft and Yacht Interior Design Projects as Sales Manager for IDS Hamburg GmbH & Co. KG.
Director Ethics and Governance
Christoph Lehmann is an enthusiastic filmmaker and writer-producer with a focus on translating complex issues into emotional stories. His wealth of experience includes 20 years of internal and external communication for well-known international companies such as Bizerba, Homag, Mercedes-Benz, Skoda, Voith as well as consulting for institutions, local authorities and politics The scope of his entrepreneurial ambitions is diverse and ranges from head of sales and marketing at a traditional German manufacturer to CEO of a Web TV start-up with responsibility for 2 million seed capital.
Stephen is a senior marketing and communications specialist with over 30 years' experience working in the financial services sector. He has held roles in London, New York, Asia and the Middle East, working for investment banks, trading firms and covering a range of assets from commodities to cryptocurrencies. Stephen is known for his hands-on ability to develop and communicate high level messages working with global CEOs, Chairman and international statesmen through to structuring targeted marketing, PR and client acquisition programmes.
He has led marketing and communications for a number of successful IPOs and M&A deals. He started his career as a broadcaster and has media trained many leading names in UK and international business and politics.
Head of Sales and Distribution, India
Vishal Kapoor is a highly accomplished entrepreneurial leader with 25 years of industry experience in the Global Financial Markets with specialization in OTC Derivatives and Global Futures. He is a highly accomplished entrepreneur with 25 years of industry experience in the Global Financial Markets. As CEO and Managing Director of X-Trade Brokers DM SA he was the Head for all Global verticals, including sales, marketing, finance, legal, HR, research and coordination of all the activities for 60 plus geographically dispersed staff in UK, Europe, Middle East and Asia. Vishal has an Executive Masters in Consulting and Coaching for Change from INSEAD, Fontainebleau (France). And a Certification in Fintech Programme from Saïd Business School, University of Oxford (United Kingdom).
Head of Sales and Distribution, China and SE Asia
Peter Nesden has been involved in financial markets for over 20 years. Starting his career on the derivatives desk of a North American bank in London before moving to Asia where he has held Chief Representative positions in both Beijing (CBRC) and Shanghai (CSRC) and ran FX trading operations in Tokyo for a major US derivatives broker. Peter spent 4 years as Head of Overseas Investments with a top 5 Chinese Wealth Manager and is currently heading up several branches within their domestic wealth management network. He has a Degree in Economics and a Master's Degree in International Finance trading
Mark Payne has +25 years of experience in Senior Compliance roles specialising in regulatory risk management across multiple jurisdictions. He has held senior roles at leading global financial services firms including Swissquote Bank, CMC Markets and Saxo Bank. Initially involved in physical equity trading Mark now specialises in designing and rolling out robust compliance frameworks for on-line derivative trading firms. As an independent consultant Mark has successfully guided on-line trading start-ups through licence applications and cross border acquisitions. He has held a number of Board level positions, most recently at London Capital Group. He has a degree in politics and numerous CISI regulatory qualifications.
Susanta Paul – has 13+ years of front-end web development experience, completed more than 120 website projects and holds a Bachelor of Computer Applications (BCA) from University of Calcutta
Mark Mackay – is passionate about technology, software architecture and has extensive experience in the financial sector. He has over 15 years' experience of automating financial indices across all asset classes. Mark has worked at Bloomberg and in front office roles for Barclays Investment Bank and Enron.

Adriyan Siarheyeu – has a specialism in platform development and has an expertise in full life cycle of application development. He holds an Engineering and Economics, B.S. from Belarusian State University of Informatics and Radioelectronics (BSUIR).

Riccardo Conteduca – has worked in the videogame industry as a freelance writer, focusing on eSports, for over 2 years, attending world-renowned events such as E3 Los Angeles, The Overwatch League in Burbank and the Hearthstone Championship tour in Amsterdam. Riccardo is a recent graduate from a Master's in Big Data and Management at LUISS Business School in Rome, Italy.

Semjon Liakhov – has a deep knowledge of Android SDK/ NDK and frameworks with an exceptional knowledge of design patterns, mobile application architectures. He qualified in Information Technology, B.A. Belarussian State Technological University

Julia Zakharova – has more than 10 years of experience, with advanced skills in web design, user interface design for mobile apps and games, UX research, marketing (digital, social media) and management.

Rohit Paul – is currently Football Coach at German Football Academy, Calcutta (Kolkata) 2016-17 Football Player at Mohammedan Athletic Club (CFL 1st Div.). He has a degree in sports management.

Amrendra Singh – with 5+ years of programming expertise and technical (programming) he brings logical plus statistical abilities to communicate effective results. He has a Bachelor of Computer Science and Engineering

Wladimir Huber is a Tech-Entrepreneur with focus on FinTech and data-driven companies with extensive knowledge in scaling tech companies, especially in the area of capital markets, banking and blockchain solutions.
Alexander Braune is a German certified banking professional, FinTech entrepreneur & blockchain enthusiast with special focus on innovative business strategies in the banking, capital markets and financial services sector.
Kai Schaffelhuber is a partner at Allen & Overy LLP. He has wide and general experience advising on a range of international and national capital markets transactions, with an emphasis on regulatory aspects, structured products and derivative solutions (institutional, wholesale and retail), restructuring and insolvency, and bank M&A matters. He has extensive experience in litigation and in the management and effective resolution of disputes arising in these areas.
Michael Qureshi is a seasoned financial services professional with over 20 years of experience working for JP Morgan, Bank of America Merril Lynch, Deutsche Bank, DTCC, ICE International Exchange, Thomson Reuters. His expertise is in Exchange Traded Derivatives as well as OTC Derivatives across all product groups (Equities, FI and Commodities) and a sound knowledge of all aspects of the trade lifecycle from execution to Clearing and Settlement and a very good understanding of the various systems used in the industry to support the clients trading activities.
Michael Bievetski is an entrepreneur from Dubai who was born in Moscow and was living 20 years in Germany. He is a real estate investor and owner of two marketing-consulting companies in the UAE and Europe. Among other things, he was with HYGH AG as Interim CMO, and advised the COO at Joyn GmbH, in growing the company to more than 350 employees. In addition, he holds a large real estate portfolio and manages most of it himself. He also invests in start-ups as a Business Angel.
Shirin Azad – is an international senior consultant/advisor with over 20 years' experience across executive search, in house and consultancy based recruitment, strategy and HR (Odgers Berndtson, ArcelorMittal, DPA International).

[i] You can own shares in Aqua from as little as $500

Fill in your details to pre-register for early access to our upcoming equity crowdfunding round. Please note: This is not a financial commitment at this stage.
[ii] Exclusive benefits will be available to early adopters
who pre-register their interest in investing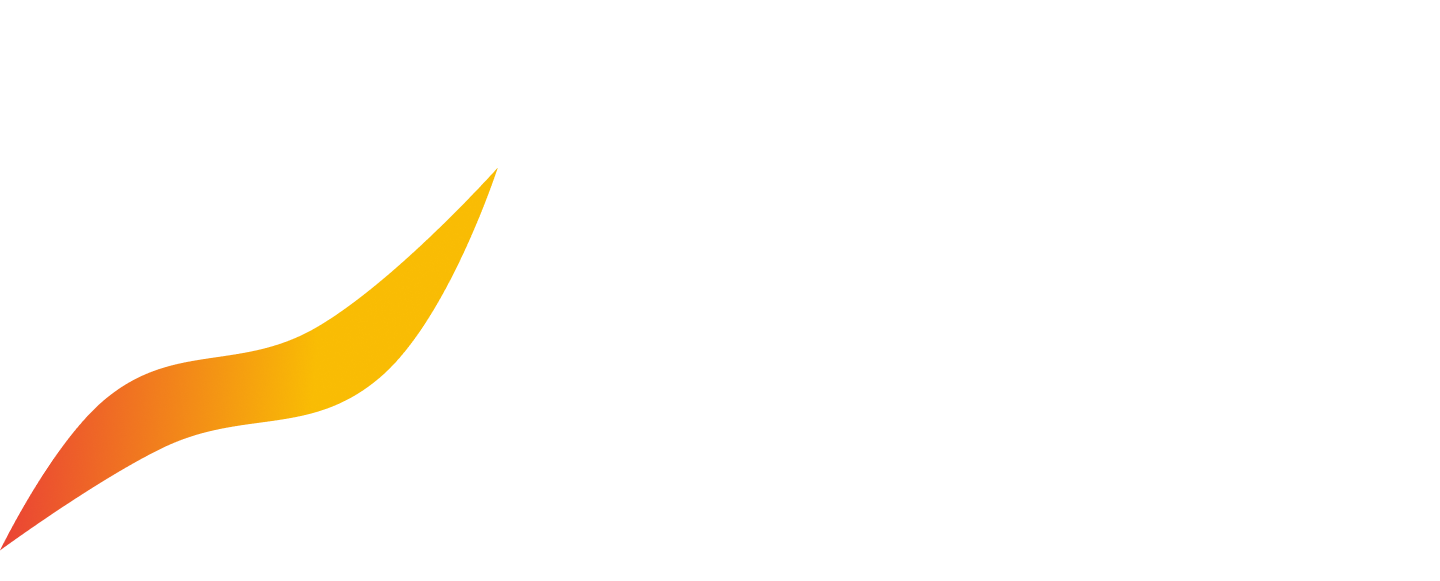 Who are Eureeca & why are we good for Investors
Early Adopter Benefits
Maximize your investment from early-adoption discounts
Money Returned
If the SME doesn't reach min target, your investment will be returned.
Regulated Platform
Feel secure using a multi-regulated platform.
Eureeca is the first global equity crowdfunding platform. It enables members of its investor network, who range from casual and angel investors to institutional firms, to buy shares in growth-oriented businesses, while providing operational businesses with crucial access to capital.
Money in Escrow
Client money is held in segregated escrow accounts.
No Shares. No Money
We release the money after shares have been issued.
Compliant Transactions
Eureeca makes sure all transactions are compliant.
Eureeca Limited is authorised and regulated by the Financial Conduct Authority in the UK (No. 624555). Eureeca launched in 2013 and has since grown into a cross-continent platform globally having received regulatory approval from the UK's Financial Conduct Authority (with a Branch Office in the Netherlands authorised by the Netherlands Authority for Financial Markets) and the Malaysian Securities Commission.
Eureeca offers high-yield potential investment opportunities from the Middle East, Europe, and Southeast Asia to its investor network who range from casual and angel investors to institutional firms. Businesses raising funds can leverage this network for capital, strategic connections, and expansion into new markets.
Copyright Eureeca 2020|Privacy Policy |Learn More
Investing in start-ups and early stage businesses involves risks, including illiquidity, lack of dividends, loss of investment and dilution, and it should be done only as part of a diversified portfolio. Eureeca is targeted exclusively at investors who are sufficiently sophisticated to understand these risks and make their own investment decisions. You will only be able to invest via Eureeca once you are registered as sufficiently sophisticated. If you have any questions please get in touch with us at contactus@eureeca.com

Investing in start-ups and early stage businesses involves risks, including loss of capital and illiquidity. Please read our Risk Warning before investing.